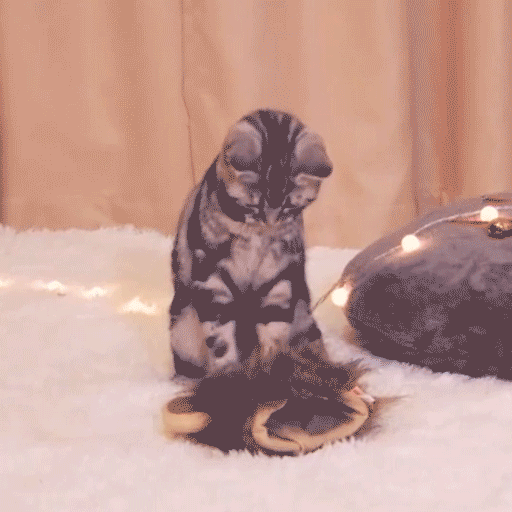 [Fits Cats and Dogs] – Available in 3 sizes from S to L which fits small pets or larger pets. This cute lion mane is designed to comfortably fit adult cats or small dogs like dachshunds or chihuahuas.

[Fluffy, Authentic Design] – Featuring the full, bushy mane just like a real lion, this pullover lion costume for cats boasts traditional colors with rugged looks.

[Holiday or Regular Wear] – This is great for photoshoots, fun party days, Halloween, Christmas gatherings, or just daily funs! This small pet hood takes funny cat pictures to a new level that you can share with your friends or on social media to share the fun.

[Adorable Cat Dress Up Clothes] – This super cute cat lion mane costume with plush ears lets you dress up your feline friend like a real wild animal!

[Breathable, Lightweight Fabric] – A premium blend of cotton and polyester, our cat costume accessories are gentle on skin and coats while offering form-fitting comfort.