Look at their hilarious reaction! Enjoy your day full of laughter and fun. I played with my cat for two hours and we can't stop. Have fun with your lovely pets now!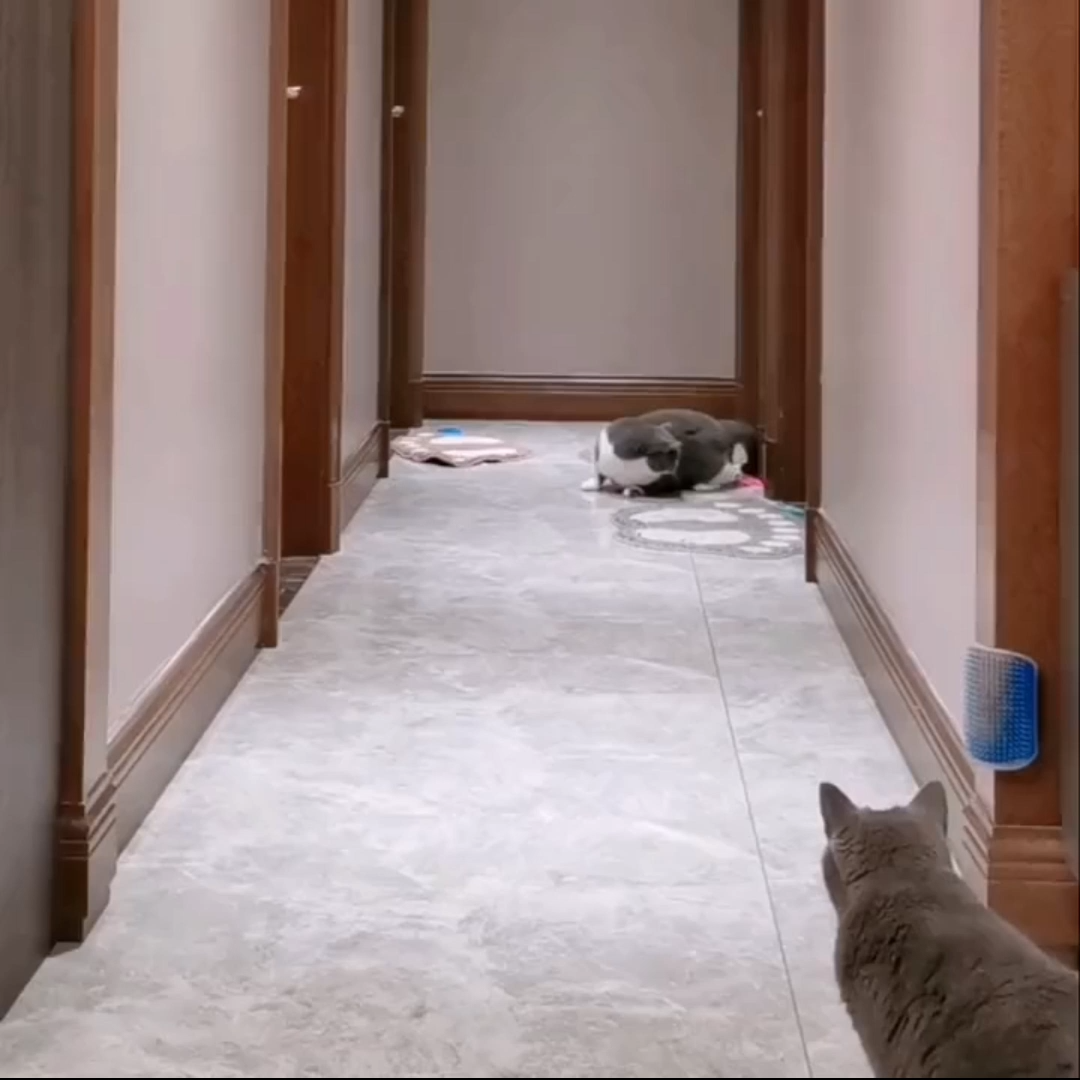 Unexpected Fun - Both you and your pet dogs or cats will have fun with this.
Happy Excercise - Your lovely pets will have a lot of exercise with this toy.
More Fun - You can play with your baby with this toy too. Not only with your pets.
Safe to Play - The frisbee is seamless so that it won't hurt your hand or your baby's.
What's included?
- A gun, 3 normal frisbees, 1 luminous frisbee, and a spinner
How to use it?
- Install the spinner/frisbee
- Turn for 3-4 times before pressing the hook
- Press the hook and release the spinner/frisbee
- Enjoy!
NOTICE: Cats would have a stress response to this kind of sudden change. Please make sure that your cat is ok with it and have a small practice with it first.