Low noise pet hair clipper set keeps your pets always looking good, it's very useful both in-home and professional salon use! 😽
Why do you shave your pet?
The need to treat skin diseases. Shaved hair is easy to take medicine.

The hair of the cat and the dog is too messy, and the owner shaves his hair for easy care.

Because the summer is too hot, shaving the cats and dogs can cool them down

The hair that grows after shaving is thicker and more beautiful.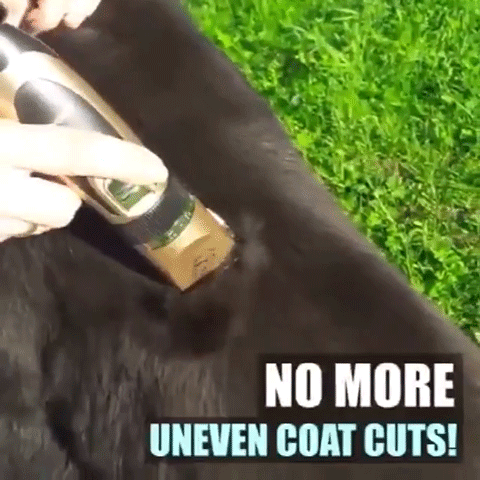 ✔️Don't hurt your pet's skin: The head of the blade is treated with R-shaped obtuse Angle. when working, the skin of the pet will not be harmed by the contact cortex at all angles
✔️New user-friendly design: we provide 3-6-9-12mm level combs with the package. With the limiting combs you can safely trim your pet even if you've never done it before. Mobile titanium blade is adjustable ranging from 2mm- 0.9mm for slight adjustment on hair length.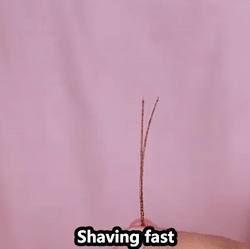 ✔️Precision motor, low vibration, ultra-quiet design, and low working noise to not scare your pet.
✔️Waterproof & Shatterproof: Detachable blade design for ease of changing and cleaning and the clipper has a shatterproof housing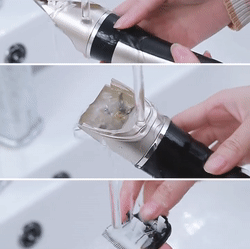 Precision motor, low vibration, and

ultra-quiet design. Working noise lower than 60 DB, will not scare your pet.
Cordless design

for easy use. The pet grooming kit is equipped with a charger. Charging for five hours, it can sustain uses of 70 minutes.SPECIFICATION:
Input Power: 100V-240V 50/60Hz
Charging time: 4-5 hours
Using time: 90-150 mins
Power cord length: about 175cm
Accessories: 3mm, 6mm, 9mm, 12mm Limiting
combs (used for adjusting hair length), an adapter, a cleaning brush
More Buyer Shows:
BUY ONE GET NINE INCLUDES:
1 × Pet clipper
1 × AC Power Adapter
1 × Cleaning Brush
4 × Comb Attachments(3-6-9-12mm)
1 × Manual
1 x Oil