DESCRIPTION
If you are a responsible owner, you know how important it is to groom your pet's nails, but does your pet get terrified every time you go for his/her nail care or whip out those nail clippers?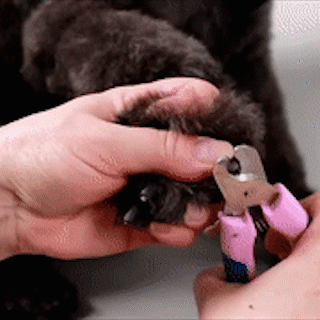 ⛔ 90% of pet owners injure their pet's trying to use regular dog nail clippers and other pet nail clippers because they won't sit still.
💸 Groomers get the job done, but going every month can be VERY expensive.
What if your pet let you trim their nails?
Our PowerPaw™ Electric Pet Nail Trimmer makes sure you & your fur baby won't have to worry about these issues. Trim your pet's nails with ease, precision, and a super comfortable grooming experience all in the comfort of your home.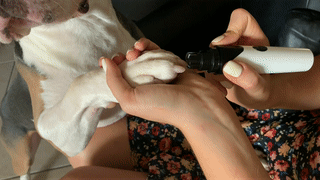 ULTRA-QUIET LOW VIBRATION


The sound is capped at 50dB, which is a light hum. Superior motor with whisper-quiet technology that produces a very low vibration to keep pets calm and trims their claws faster and easier.

Your pet won't even realize their nails are being trimmed.
RECHARGEABLE & PORTABLE
has an indicator light on the bottom that turns on when charging. You can use it anywhere you would like with its impressive portability.
EASY TO CLEAN
To clean your trimmer, just use a towel or tissue and gently brush away any nail dust on the removable grinder top, super quick & mess-free

.

SUITABLE FOR ALL PETS


Our painless nail trimmer is suitable for dogs of all sizes, cats, rabbits, guinea pigs, hamsters, and birds. It is made with three different sized openings for different size nails. Simply choose the opening that works best for your pet's nail size and start the magic.