After half a year of testing on the changing pad, and receiving feedback from 6K customers, Roman decided to use bamboo charcoal as a raw material under the "quality first". safe and non-toxic
🐕Suitable For Many Occasions
The disposable training pad can be used for a whole day indoors or outdoors. It can also be used on paper boxes, pet mats, kennels, pet carriers and pet trays.
🐕Leak-Proof Backing
The bottom of the training pad is a waterproof PE film. After absorbing, water won't penetrate to the bottom, which prevents leakage and damage to your floor or carpet.
🐕Multiple Layer Protection
It made of 6 layers of premium material. Pet training pads are waterproof, leak-proof and super absorbent. They are not only soft and friendly to your pet's skin but also safe.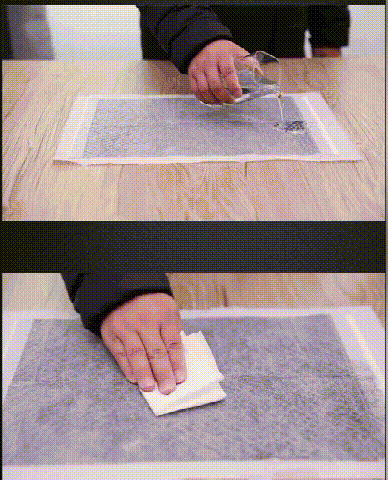 Size: S: 13''x 17'' M: 17''x 24''
Note:that all dimensions are measured manually with a deviation of 3 to 5 cm.