There are five colors and pieces in the set so that you cat can choose whatever it wants at anytime.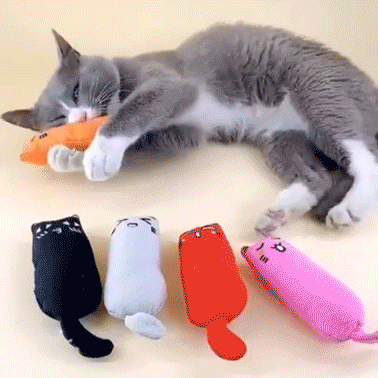 Perfect Gift:
This is a perfect gift for your cat, your friends' or your families'. It is small and lightweight.
Bite Resistant:
The material is bite resistant so that you don't worry that your cat will tear it up and get choked eating it.
Safe and High-quality Material:
We use high-quality durable cotton linen and stuffed with soft PP cotton and natural catnip.
Great Fun and Anxiety Relief:
This can help your cat relieve anxiety and have fun in a healthy and safe way. It is an ideal chew toy for cats to play indoor or outdoor.
Size: 15cm / 5.9"
Package: 5 pieces per set