Cats are losing their minds over this corner groomer! Place it on your wall. Place it on your furniture or doorways. Cats enjoy rubbing their faces up against this to mark their scent and de-stress.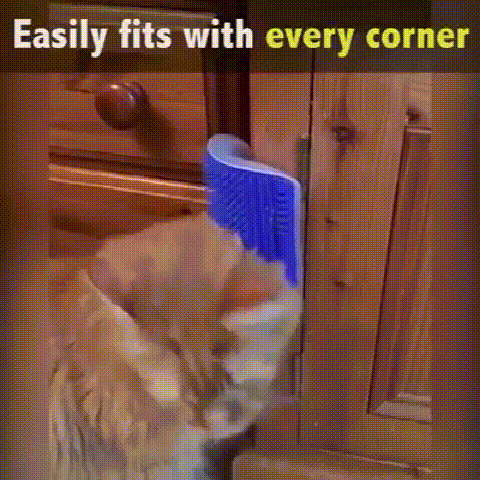 BENEFITS
Massage

- Gives your cat an instant massage

Grooming

- Acts as a brush for cats to self groom

Self Scratcher

- Cats can give themselves a great scratch where they need it

Promotes Relaxation

- Destresses and relaxes your cat

Easy

- and simple to install

Convenient & Space Saving

- can place on most corners around the home
SPECIFICATIONS
Durable plastic, long-lasting
Soft rubber bristles gently massage and comb the hair without harsh scratching
Catnip is included to entice your cat to enjoy the brush and comb hair, although they will soon realize this place offers a wonderful place to rub
Comes in a range of attractive colors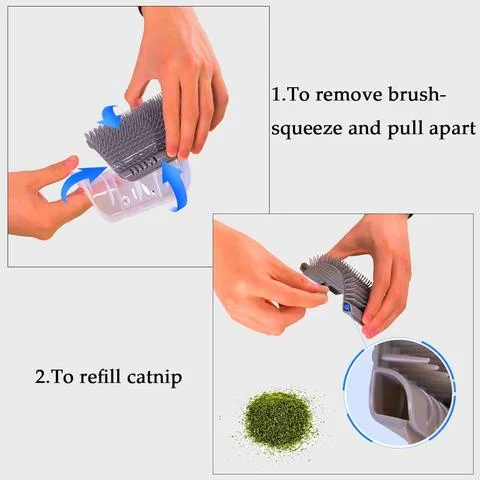 WHAT YOU GET:
1 x Cat Rub | Self Massager & Brush
1 x bag catnip
Self-adhesive 3M stickers to stick onto surfaces
Set of screws (as an alternative to secure to corners, furniture, etc. For when a stronger attachment is required).