Using a HARNESS instead of a collar makes it easier to CONTROL ANY DOG! 🐕
A Harness spreads pressure over a larger area of your dog's body, REDUCING STRAIN on their neck and back! 🐶
❌ No More Choking
❌ No More Bad Walks
❌ No More Discomfort
✅ Easy On / Off
✅ Fits All Dogs
✅ High Quality
Harness Sizing (See table below for detailed measurements):
✔

Dogs 15-25 lb: Small


✔

Dogs 25-45 lb: Medium


✔

Dogs 45-65 lb: Large


✔

Dogs 65-90 lb: XLarge
✔

If in doubt choose the larger size!
✔

If your harness doesn't fit then we will replace it at no cost!
Harnesses are for any dog with a neck!
✔ Protects Your Dog's Neck & Throat
✔ EZ On / Off In Seconds
✔ Stops Choking
✔ Stops Coughing & Gagging
✔ Comfortable For Your Pet
✔ Best Harness For Easy Walks
✔ Helps Your Dog Walk With You
✔ Adjustable Straps
✔ Lightweight & Durable
✔ Reflective For Night Safety
✔ Hand Strap For EZ Grip
Better Walks For You & Your Dog, Guaranteed!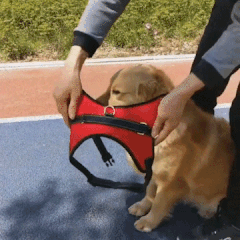 Our harness goes on in seconds!
5 Ways Traditional Collars Can Harm Your Dog:
1, Strangulation
2, Trachea Collapse
5, General Discomfort
Persistent or strong pulling/lunging when wearing a flat collar can cause
permanent damage to the sensitive throat area on your dog.
That's why the
NEW Team K9™ Heavy Duty Adjustable No-Choke Harness spreads the pressure across the chest of your dog
, protecting their throats.
Veterinarians recommend walking your dog with a harness!
The Most Humane Way To Walk Your Dog Is With A Comfortable Harness!
*Limited Supply* Limit 3 Harnesses Per Order! Get Yours While They Last!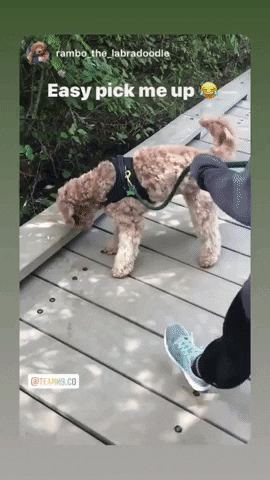 Top Handle for EASY Pickup and Complete Control!
Why choose to buy from us? 🐾
1) USA shipping with tracking numbers emailed to you
2) FREE no-hassle exchanges and EASY returns
3) Customer service available 24/7
4) Over 50,000 Happy Customers
5) Made by dog lovers, for dog lovers
We donate a portion of all sales to Dog Rescue Organizations to help dogs in need.
🔥In High Demand! Limited Stock
!🔥
We Proudly Ship Domestic Orders From The USA! 🗽
Not Sure How To Buy? Just Click "Add To Cart" Above & Tell Us Where To Send Your Harness!
Read Our Customer Reviews!